Wonderland's movie version of Goldilocks and the Three Bears was created in March 2020. After the heartbreaking decision to close down the Autumn holiday production, in response to the global pandemic, the team transformed their last rehearsal into a movie set. 
With a room full of humble creative geniuses, anything was possible and we wanted to spread joy and laughter, now more than ever. 
Thank you for supporting and keeping Wonderland Theatre alive through these challenging times. We hope you enjoy our brand new adaptation that's just right for all ages! 
To watch Goldilocks and the Three Bears movie go to VimeoOnDemand.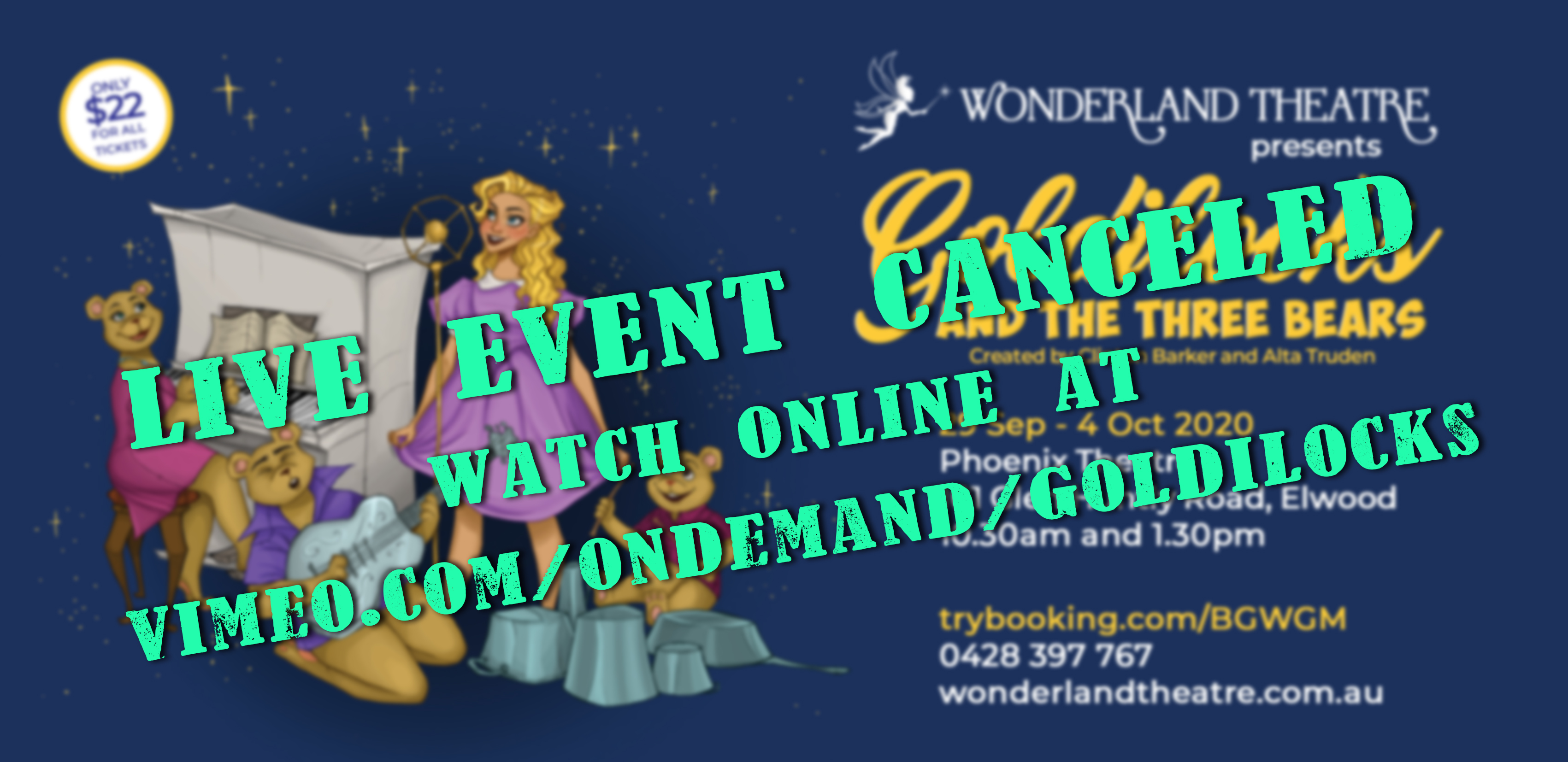 Goldilocks jumps out of the storybook and onto the stage for a happy porridge-filled adventure! A cautionary tale about respecting privacy and property, presented in a fun and interactive pantomime style performance, filled with music, comedy and magic. The show that's just right for all ages and the perfect first theatre experience for kids.
DATES:   CANCELED
TIMES:   10:30am and 1:30pm
VENUE:   Phoenix Theatre, 101 Glen Huntly Road, Elwood
PRICE:   $22 for all tickets
DURATION:   90min including interval
Please familiarise yourself with Wonderland Theatre Terms and conditions before purchasing your tickets. Please contact us for large group bookings. Groups of 20+ receive a discount. We also have special offers for kindergarten and school holiday program excursions. Download Group booking form_Goldilocks_2020 Spring